DRYING PLASTIC PELLETS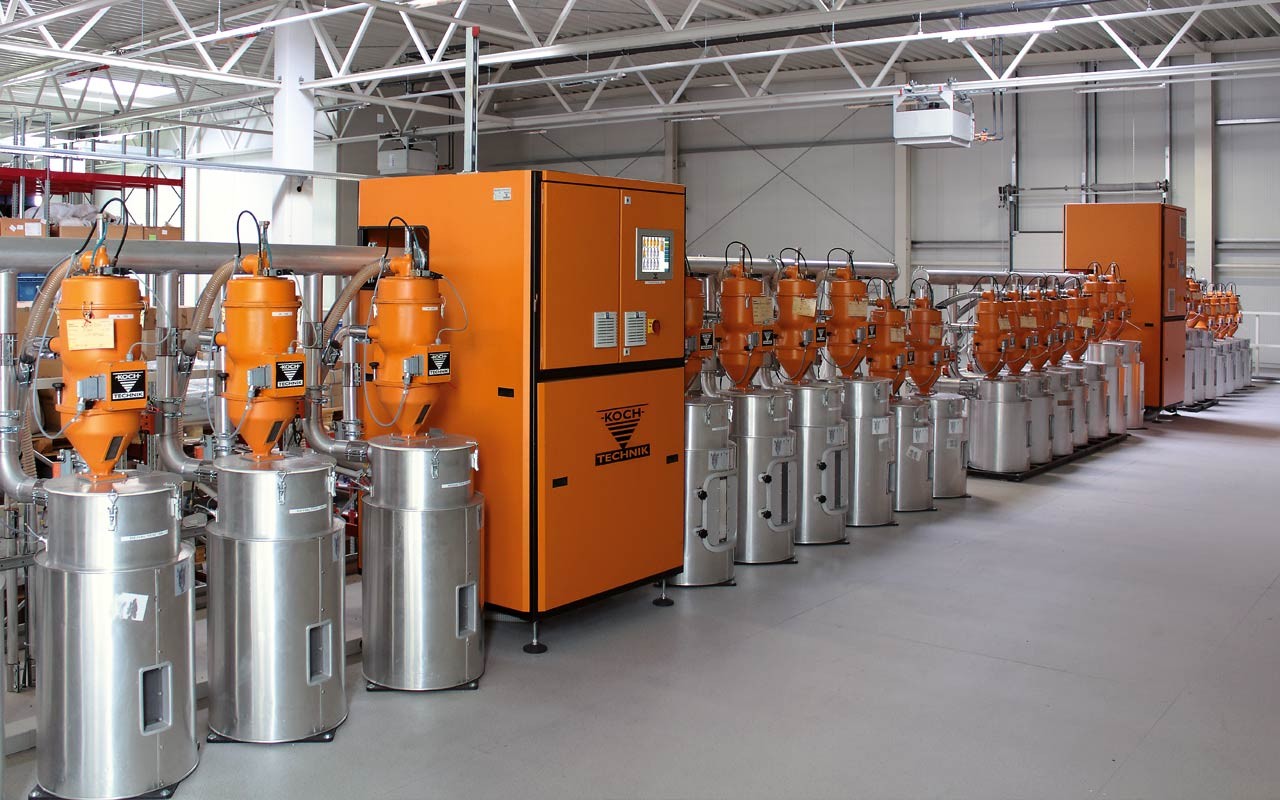 Our dryers for all types of polymers are characterized by their high efficiency and cost-effectiveness.
DRY AIR TECHNOLOGY

Our dry air dryers dry medium to very large quantities of plastic pellets with deeply dry air to the residual moisture required for the processing.

The used dry air technology works in a closed loop system, completely independent of the ambient climate: dehumidified and heated air flows through the pellets, absorbs their moisture and gives it to a drying agent.

ERD COMPRESSED AIR TECHNOLOGY

The drying of hygroscopic polymers with compressed air is the most economical alternative for small throughputs compared to other drying systems.

The special ERD compressed air technology from FASTI KOCH ensures excellent drying results while keeping operating costs low.
The result: continuous drying performance, maximum reliability, easy handling and a small required space.